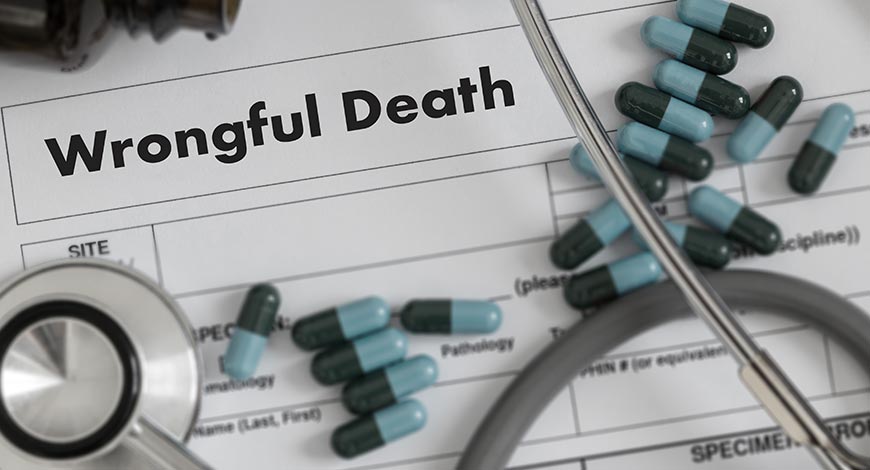 Wrongful Death
The attorneys of Pappas & Russell have been representing the families of wrongful death victims for more than 20 years. We are highly knowledgeable in the law regarding wrongful death and fatal injury cases and are determined to succeed in every case we handle.
Contact us for a free consultation.
---
In Florida, the spouse and children of a fatal accident victim can file a wrongful death suit. In certain circumstances the parents of the victim can as well.
A Team of Professionals Working for You
Working with appropriate investigators and experts, we will determine how the accident or negligent act occurred and who was responsible. An economist can help us calculate the stream of income the departed would have earned. Our attorneys will also place a value on the pain and suffering of your loved one before death and non-economic damages of the family such as loss of companionship.
Our goal will be to obtain maximum compensation for you and hold the party who caused the death responsible for their actions.
What's a Person's Life Worth?
To an insurance company, it's just a number. At Pappas & Russell, we make it our job to accurately convey to jury what your loved one meant to you.
Our attorneys will spend time with you and other family members to understand the full impact of your loss. We will talk about the life you shared together — those important family events as well as the simple pleasures you enjoyed together. Using that information and photos, letters, video and mementos, we will create a vibrant picture of your loved one to present to the jury.

Free Consultation with a Lawyer

For more information about how Pappas & Russell, can help you obtain compensation and justice for the death of a loved one, contact our firm.
How Can We Help !
We also accept cases involving boating injuries and airplane accidents.
To schedule a free consultation with one of our auto accident attorneys, please contact us today.
No matter what type of vehicle you were in when your accident occurred.
To schedule a free consultation with one of our auto accident attorneys, please contact us today.
We use this information to build solid, evidence-based cases that greatly improve the likelihood.