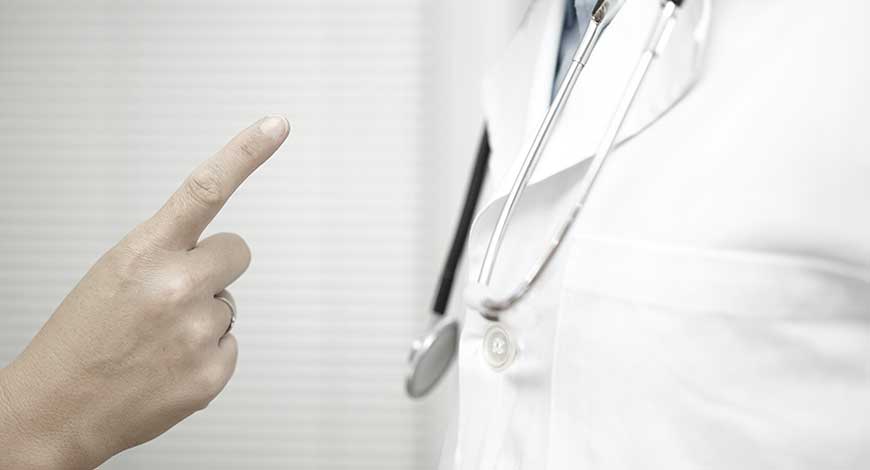 Medical Malpractice
Most doctors and nurses are conscientious professionals. However, when one makes a mistake, it can result in a serious injury or even death. When this happens, what can the victim or family members do to obtain answers and justice?
Consult with a Daytona Beach medical malpractice attorney at Pappas & Russell.
---
What Constitutes Malpractice?
Professionals, including physicians, are held to the standard of:

A prudent professional
Having the same training and experience
In good standing
In a same or similar community would practice
Under the same or similar circumstances
If your doctor or nurse failed to meet this basic standard and this causes you an injury, you may have a case for a successful lawsuit. Doctors also have a duty to warn patients of possible negative outcomes.
Fighting for You
Pappas & Russell is a firm with extensive experience in cases involving medical malpractice and institutional negligence. We work with a determination to succeed in every case we handle.

Our lawyers represent clients in medical malpractice cases involving:
Surgical errors
Nursing errors
Failure to diagnose
Birth injuries
Medication errors
Wrongful death
Dental malpractice
And other types of medical negligence
In your case, our firm will review medical records and work with medical specialists and other professionals to find out what exactly happened. We document the liability of the responsible party and measure the full extent of the financial and emotional losses you have suffered.
For a consultation about doctor negligence with Pappas & Russell, call 866-995-1PRR (777) toll free or contact us online.
How Can We Help !
We also accept cases involving boating injuries and airplane accidents.
To schedule a free consultation with one of our auto accident attorneys, please contact us today.
No matter what type of vehicle you were in when your accident occurred.
Pappas & Russell, wants to help you get the medical care and compensation you need to rebuild your life.
Free Consultation with a Lawyer