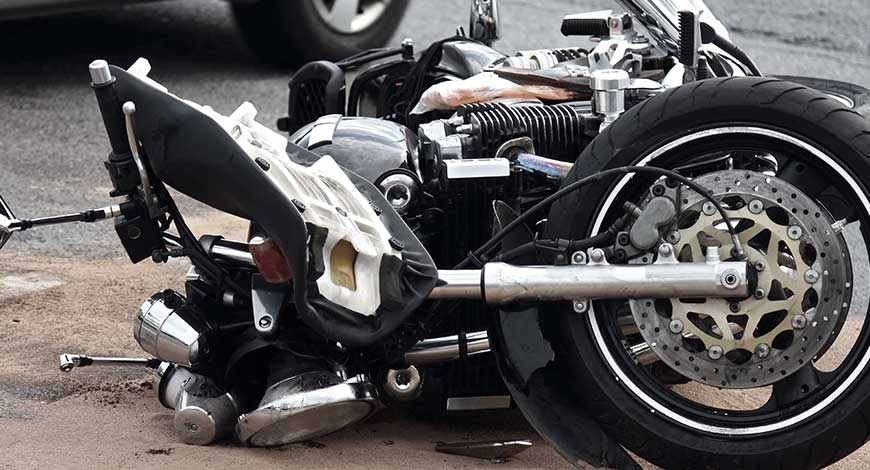 Motorcycle Accidents
A motorcycle accident victim often faces a much longer and more difficult recovery than people injured in other types of vehicle accidents.
The injuries — which can include spinal cord injury, head injury or severe fractures — are life-changing. In some cases, motorcyclists do not have adequate insurance coverage or no coverage at all. Victims may face a long and painful recovery and staggering medical bills.
If you or loved one have suffered injuries in a motorcycle accident, you have an advocate you can count on. Pappas & Russell is an experienced personal injury firm that helps accident victims obtain medical treatment, long-term care and compensation. We have a record of success in cases involving motorcycle accidents, car accidents, catastrophic injuries and wrongful death, but most importantly, the determination to succeed for you.
Contact us for a free consultation and case evaluation.
We want to help you get the care and compensation you need to rebuild your life.
On Your Side
Attorney David B. Russell is a rider himself and understands the motorcycle riding experience and the traffic laws as they affect motorcyclists. This knowledge can play a critical role during a case, whether it is settled or goes to trial.
Mr. Russell and our firm will do everything we can to build a strong and persuasive case for you. We will investigate the accident, determine the medical care and services the victim needs, and measure the lost wages and pain and suffering to include in our compensation demand.
Experienced in Catastrophic Injury Cases
Pappas & Russell has helped many severely injured people obtain the compensation and long-term care they deserve. Our firm works with leading medical experts to identify the special care that victims of spinal cord injury, brain injury and other catastrophic injuries need to recover to the greatest extent possible.
We will also work with a life-care planner, who can develop a personalized, comprehensive listing of the care and rehabilitation services the victim will need over the course of his or her lifetime. If family members are providing home health care services, provisions can be made to help them obtain services and compensation which can ease their burdens as well.
For more information about how Pappas & Russell, can help you obtain compensation for injuries suffered in a motorcycle accident, please contact our firm.
How Can We Help !
We also accept cases involving boating injuries and airplane accidents.
To schedule a free consultation with one of our auto accident attorneys, please contact us today.
No matter what type of vehicle you were in when your accident occurred.
Pappas & Russell, wants to help you get the medical care and compensation you need to rebuild your life.
Free Consultation with a Lawyer