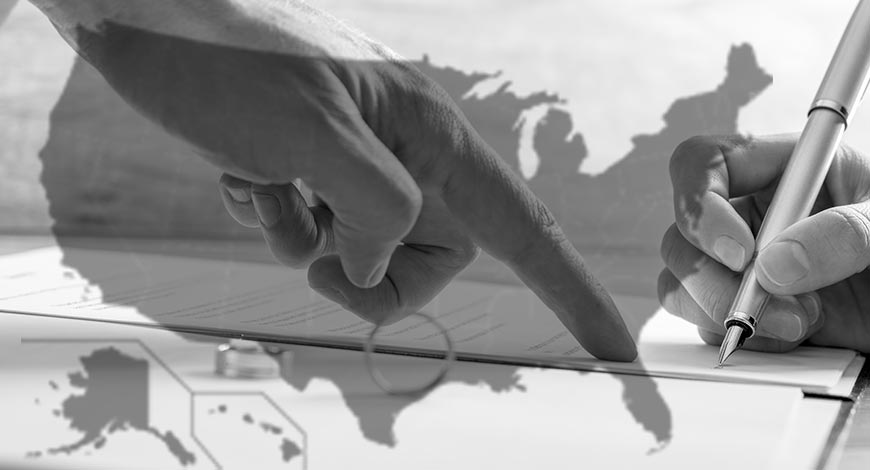 Out of State Divorce
Florida is a no fault divorce state, which means that one party does not have to prove fault of another. However not all states are the same. If the person filing for divorce is a bona fide Florida resident (having lived in the state for at least six months) then the state of
Florida will have jurisdiction over that case
. However, that jurisdiction will not extend to the other parties in the divorce if that spouse lives in another state.
Florida can grant a divorce to a resident of Florida but has no authority over the non-resident except in certain cases:
The couple maintained a home in Florida as husband and wife (See Florida Statute 48.193); or
The spouse living outside of Florida is personally served the divorce petition within Florida; or
The spouse living outside of Florida waives his/ her right to contest jurisdiction.
For instance, if the spouse responds to the divorce petition without raising the issue of jurisdiction in the initial response the spouse will subject himself/ herself to the jurisdiction of the court automatically and cannot challenge jurisdiction at a later time.
If a divorce is filed in a state other than where the marriage took place, it can be very complex. In those instances, the laws of that state will normally apply
Contact the lawyers at Pappas & Russell for a free consultation today.
How Can We Help !
We also accept cases involving boating injuries and airplane accidents.
To schedule a free consultation with one of our auto accident attorneys, please contact us today.
No matter what type of vehicle you were in when your accident occurred.
Pappas & Russell, wants to help you get the medical care and compensation you need to rebuild your life.
Free Consultation with a Lawyer